Disputes with landlords and tenants in Florida may be common, but what is not disputable is that landlords owe a duty of care to residents to maintain a reasonably safe property.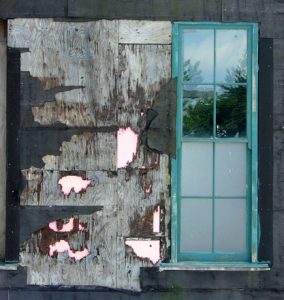 Landlords who slip on maintenance and management of properties to save a buck may ultimately find it will cost them. Premises liability claims against landlords can stem from a host of issues that may result in injuries including:
Slip-and-falls due to slick floors or broken handrails;
Trip-and-falls due to failure to clean debris or properly light the common areas;
Water damage can result in mold which may result in respiratory illness;
Poorly illuminated, maintained or secured swimming pools can pose slip-and-fall and drowning risks;
Failure to update smoke detectors to warn residents of a fire or smoke hazards;
Failure to secure and light parking lots, screen doors or other entrances to the property can leave tenants and visitors vulnerable to crime.
Over the last year in Northern Florida, a federally-funded property owner responsible for the residences of 400 people – more than half of them children – has come under fire for allegedly falling behind on basic maintenance and repair of the site, which leave residents prone to illness and injury. News4Jax, the local television station, has been investigating and reporting on the property for the last year.
Sen. Marco Rubio toured the site, and called the landlord's actions "horrifying" and "inexcusable." He is going to press for cancellation of the property's contract with HUD (the federal Housing and Urban Development agency), as well as a criminal investigation into how the property owner was spending the government's money. The owner receives $6 million in federal money to run this and six other properties in the region. Rubio also said he wants an investigation into how such properties are inspected, how contracts were written and the contract review process. Renewal of these federal contracts are denied if a property receives less than a score of 60 on a 100-point scale. The HUD inspection score of this property at last review was 62.
F.S. 83.51 outlines a landlord's obligation to maintain a premises in Florida. Some of these requirements include:
Locks and keys;
Clean/ safe condition of common areas;
Functioning heat in winter/ running water/ hot water.
HUD released an 80-page report last year detailing the many problems at the main site in Jacksonville. among the issues cited:
Bed bugs in several units;
Infestation of cockroaches;
Defective stairs that were dangerous and severely rusted in 21 buildings;
Broken and/ or rusting windows;
Mold found in numerous units.
There were also several issues noted with clogged plumbing, peeling paint, broken appliances, cracks in the ceiling, etc. In total, there were 74 health and safety deficiencies just in a sample of units inspected. Officials say that had the entire property been thoroughly inspected, it's likely they would have found at least 380 health and safety violations. The facility had repaired or replaced its smoke detectors.
At that time, the mayor of the city called living conditions at the site "deplorable" and "tragic."
It's important to note, though, that a rented property need not be a decrepit eyesore to require the attention of the landlord, property owner and/ or maintenance company. A building may look to be in great condition, but if the parking lot is dimly lit or the security gate is always open or a common area is slippery, these can all be grounds to assert a claim of liability if an injury results. A premises liability attorney can help you determine if you may have a case against your landlord.
Call Fort Lauderdale Injury Attorney Richard Ansara at (954) 761-4011. Serving Broward, Miami-Dade and Palm Beach counties.
Additional Resources:
Sen. Rubio wants criminal probe of Eureka Gardens, May 13, 2016, By Lynnsey Gardner, News4Jax.com